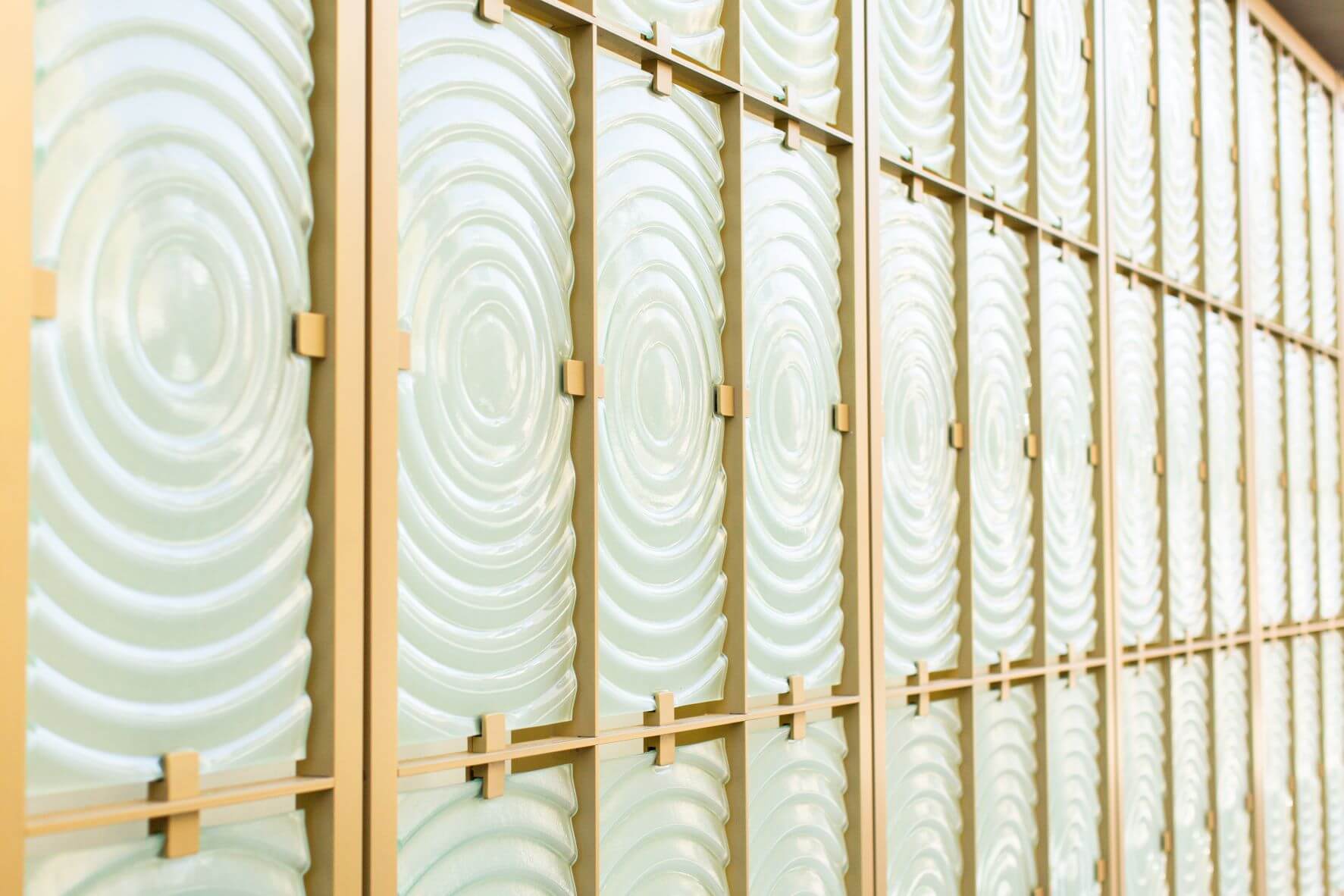 ART AMONGST NATURE
Iconic monuments, public plazas, pocket parks and three wharves inspire you to explore the natural surroundings Queen's Marque calls home.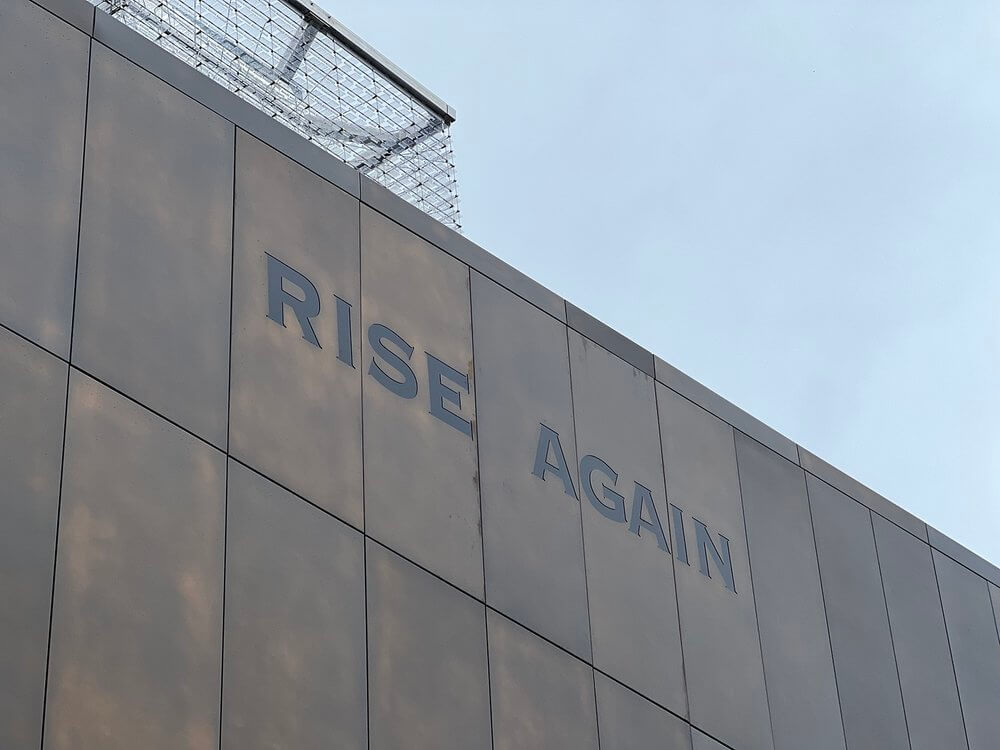 RISE AGAIN
Rise Again is a structure unlike any other. The sloped roof, ascending like a vessel from the sea, rises two stories above ground. The roof acts as a public area, featuring wide timber stairs leading to the peak, and forms a natural amphitheatre to the public space at its base. Within the Rise Again sits the district's premiere restaurant space, with stunning views from its dedicated wharf.
QUEEN'S LANDING
A nod to the vast history that has graced the shores of Halifax, the Queen's Landing provides the district with a direct and intimate connection to the magnificent Atlantic Ocean. A true feat of engineering and design, these massive granite steps descend into the harbour, a perfect place to sit and daydream, launch a kayak or just breathe in the ocean air.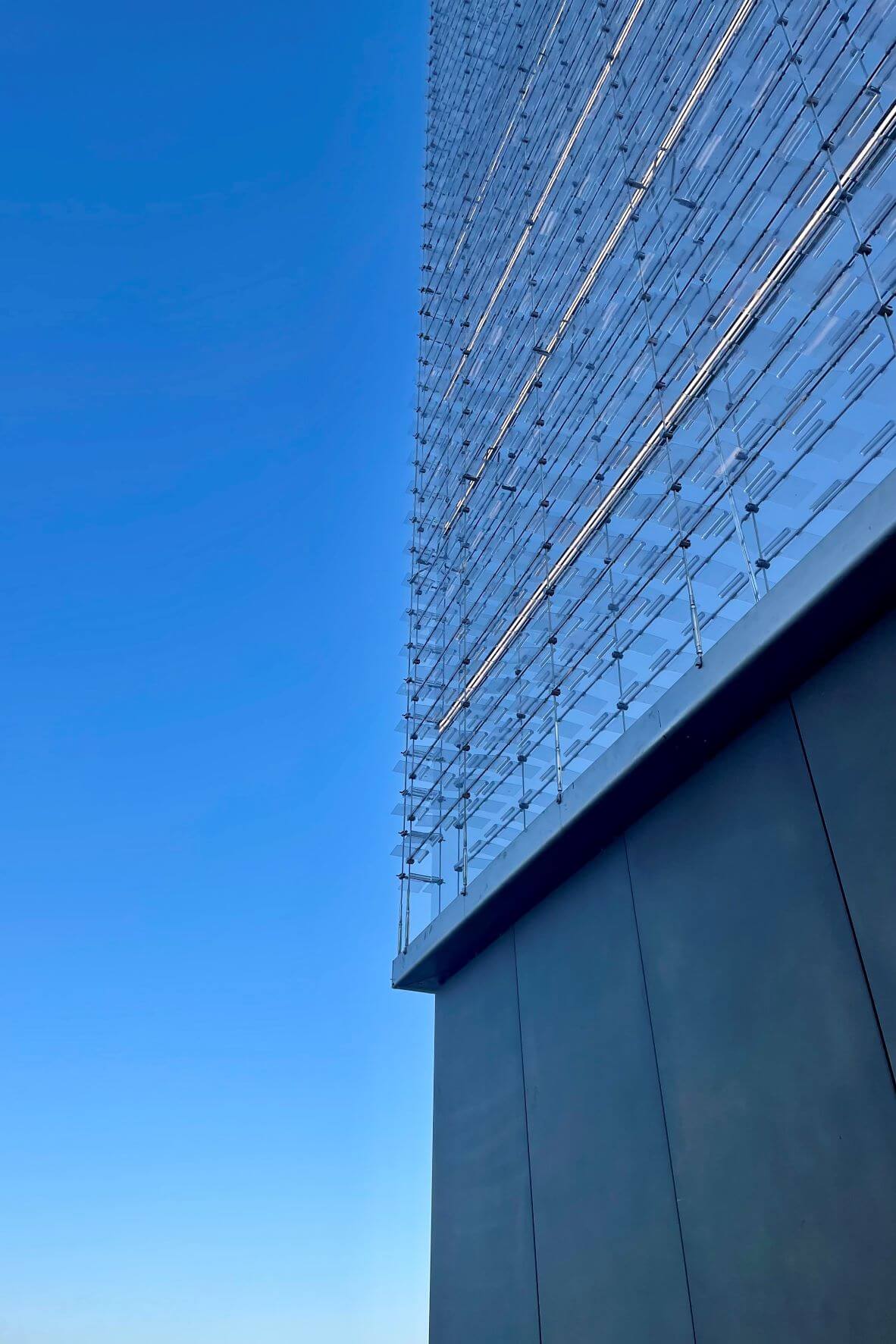 TIDAL BEACON
Envisioned as the most significant new piece of public art in the province, Tidal Beacon by Ned Kahn, has been commissioned to be a dramatic, interactive light display activated by its natural surroundings and by each visitor to the space. The iconic art installation will rise 40 feet above Rise Again and overlook the Halifax waterfront. It will stand as a symbol of interplay between nature and innovation, and will be recognized as a new, larger-than-life destination at this historic harbour.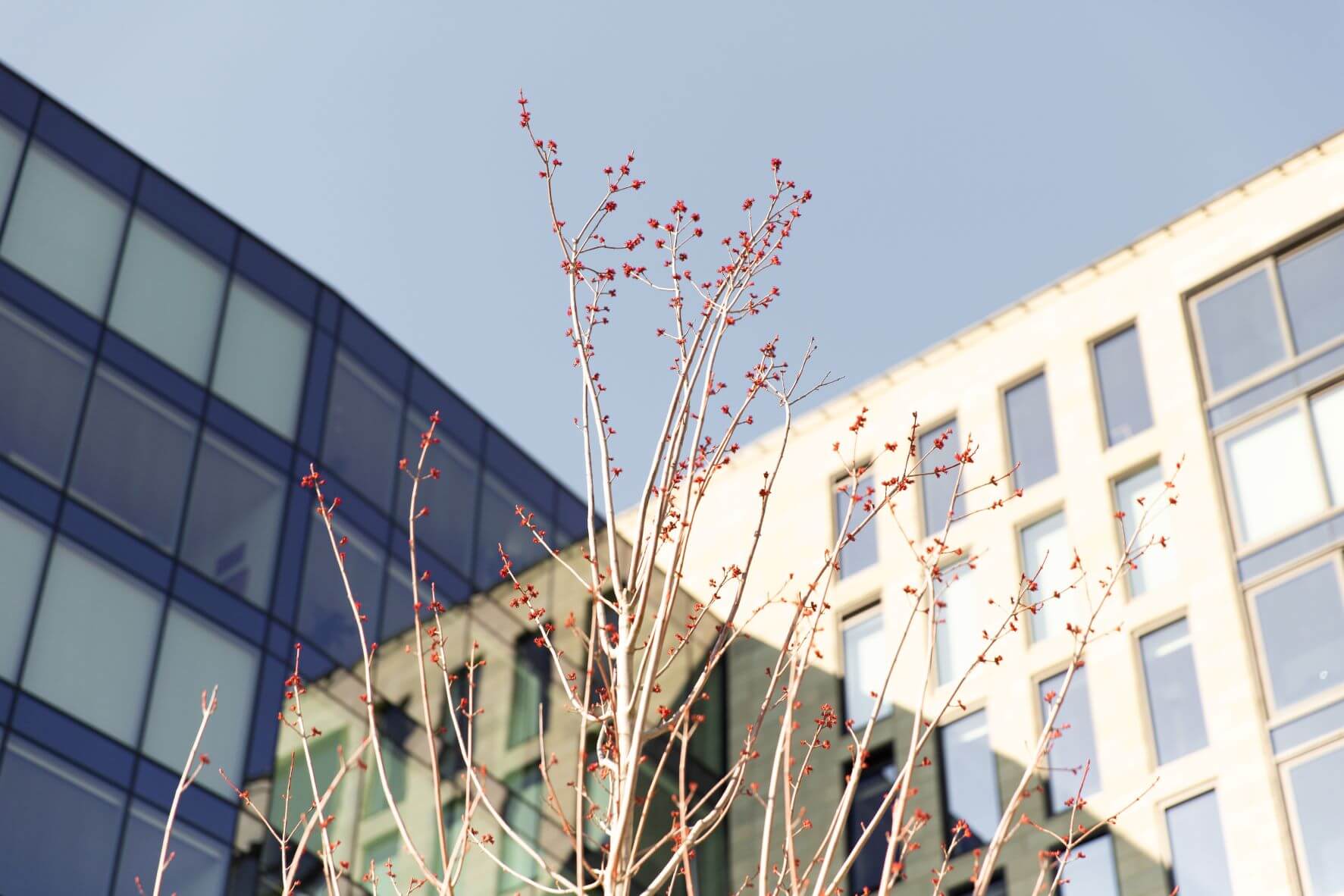 BOSQUE GALLERY
The Bosque Gallery evokes the seafaring history of Halifax. Muntz metal constructed panels evocative of ship hulls are watched over by twelve Autumn Blaze maple trees, a symbol of the refuge Halifax provided our forebears.