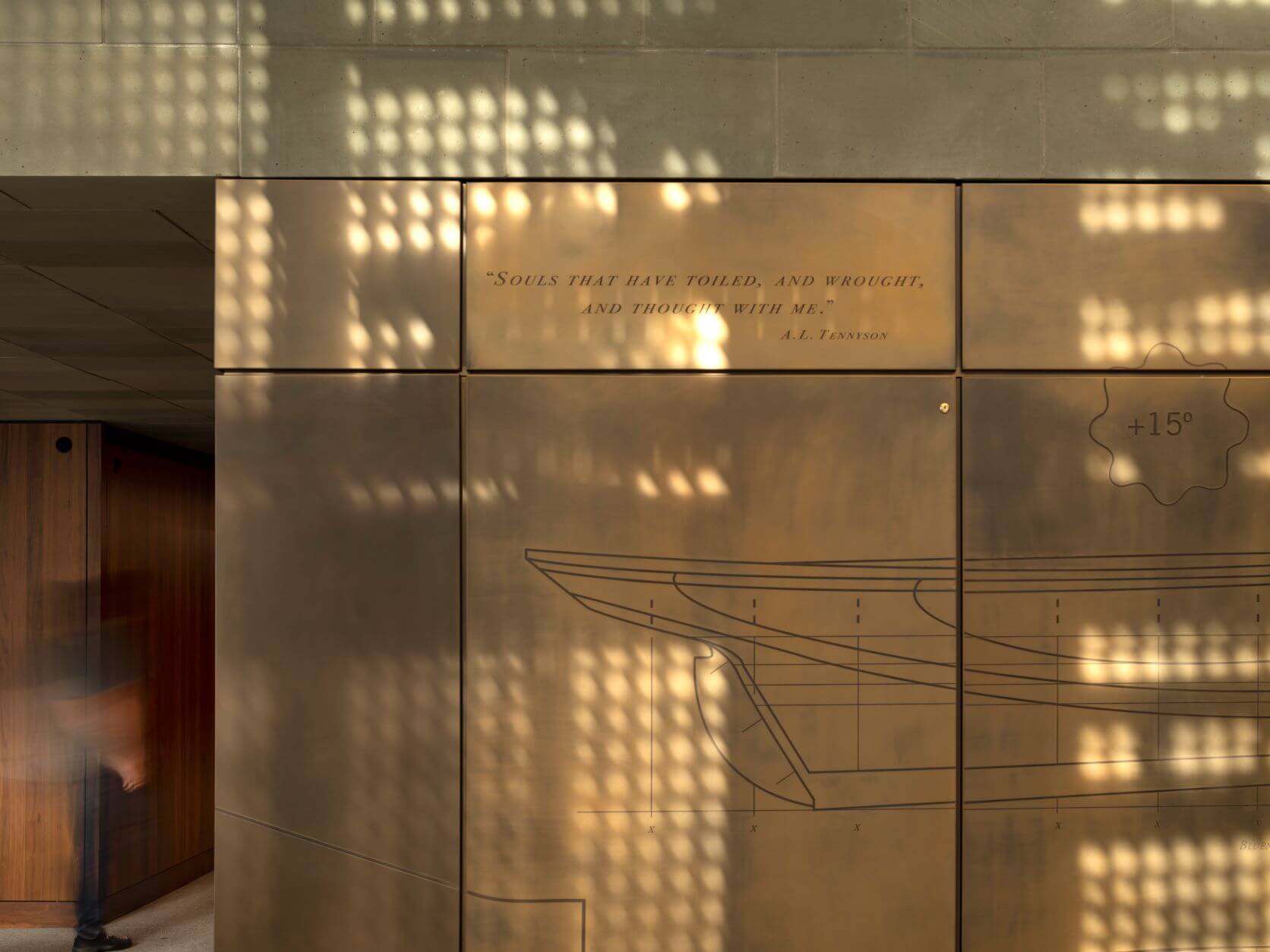 ART COLLECTION
Below is just a glimpse of the many thoughtful sculptural, photographic and mixed-media tributes to the region that greet residents and visitors as they make their way through the spaces of Queen's Marque. This collection will continue to grow and inspire.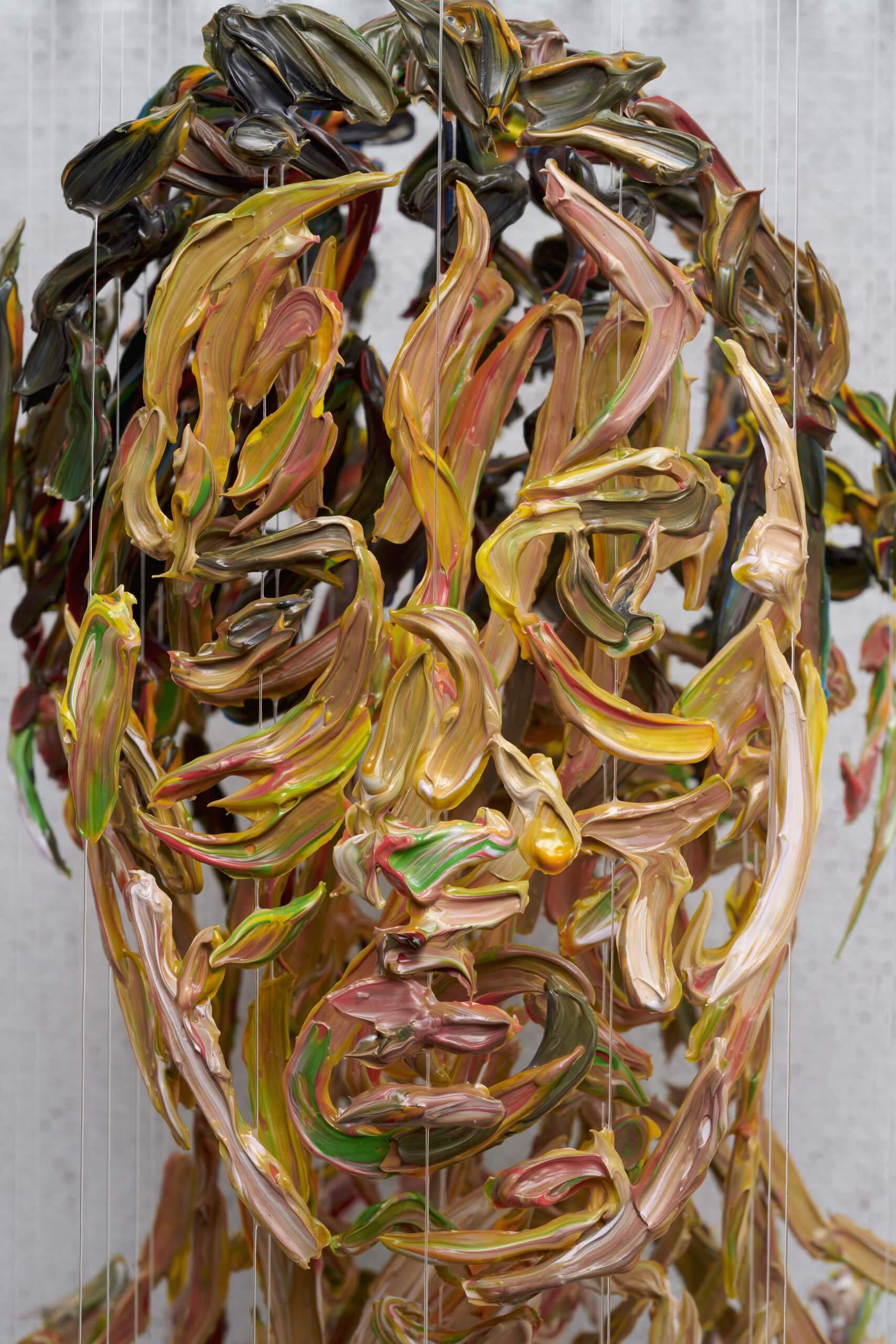 "Inhabitants"
Chris Dorosz
Internationally renowned Canadian artist Chris Dorosz's four painted sculptures delight the viewer as they enter the lobby of the Queen's Marque office. These sculptures recast the concept of portraiture as an examination of how our coastal terrain and weather are at play on our bodies.
"A Moment in Nature"
Laura Jean Forrester
Laura Jean Forrester's ceramic sculpture A MOMENT IN NATURE lifts a swathe of Nova Scotia's rich and delicate ground cover into a horizontal panorama, creating a living wall with permanence. Through the use of clay, a natural element itself, Forrester has captured a moment in time that exemplifies nature's ability to flourish, even in rocky terrain and through dramatic seasonal changes. The result is a lush expression of flora with many of the plants native to the Nova Scotia landscape. As one focuses on the minutia of the sculpture, there is an opportunity to discover similarities and variations of nature made and hand made, inviting quiet contemplation and consideration of the natural world and the artist's expression.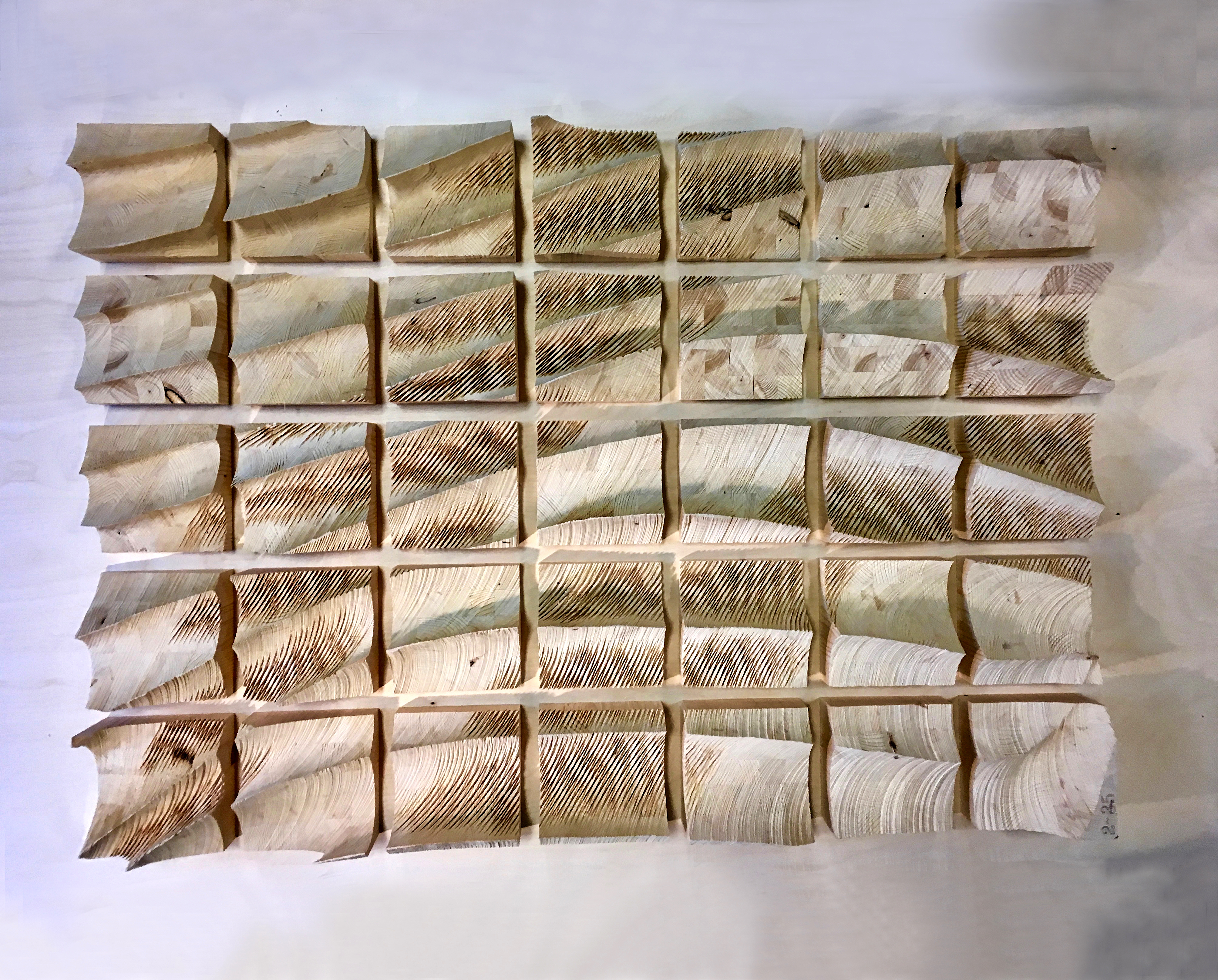 "Field 2-35"
John Macnab
Living and working in Nova Scotia since 1970, Macnab brings his self-taught background in woodturning and engineering to a series of carved spruce panels in The Residences lobby, transforming the indoors with this arresting sculptural reminder of the natural surroundings just beyond the property.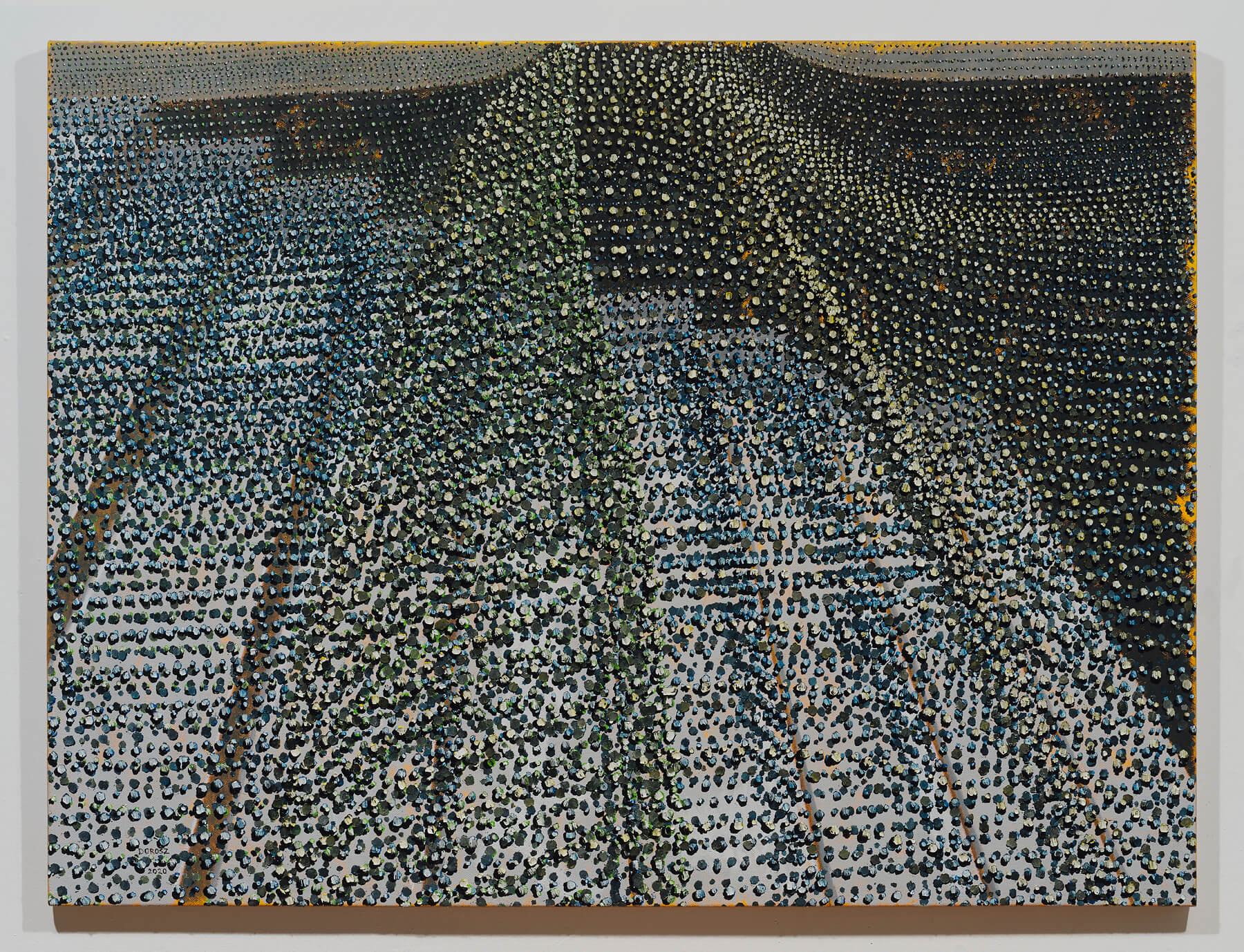 "Embarkment Steps"
Chris Dorosz
Located in the elevator vestibule of the Queen's Marque offices, Dorosz's painting takes its cues from where the ocean meets the steps at the harbour side of Queen's Marque, pondering the effects of how two opposing forces, land and sea, may live in harmony.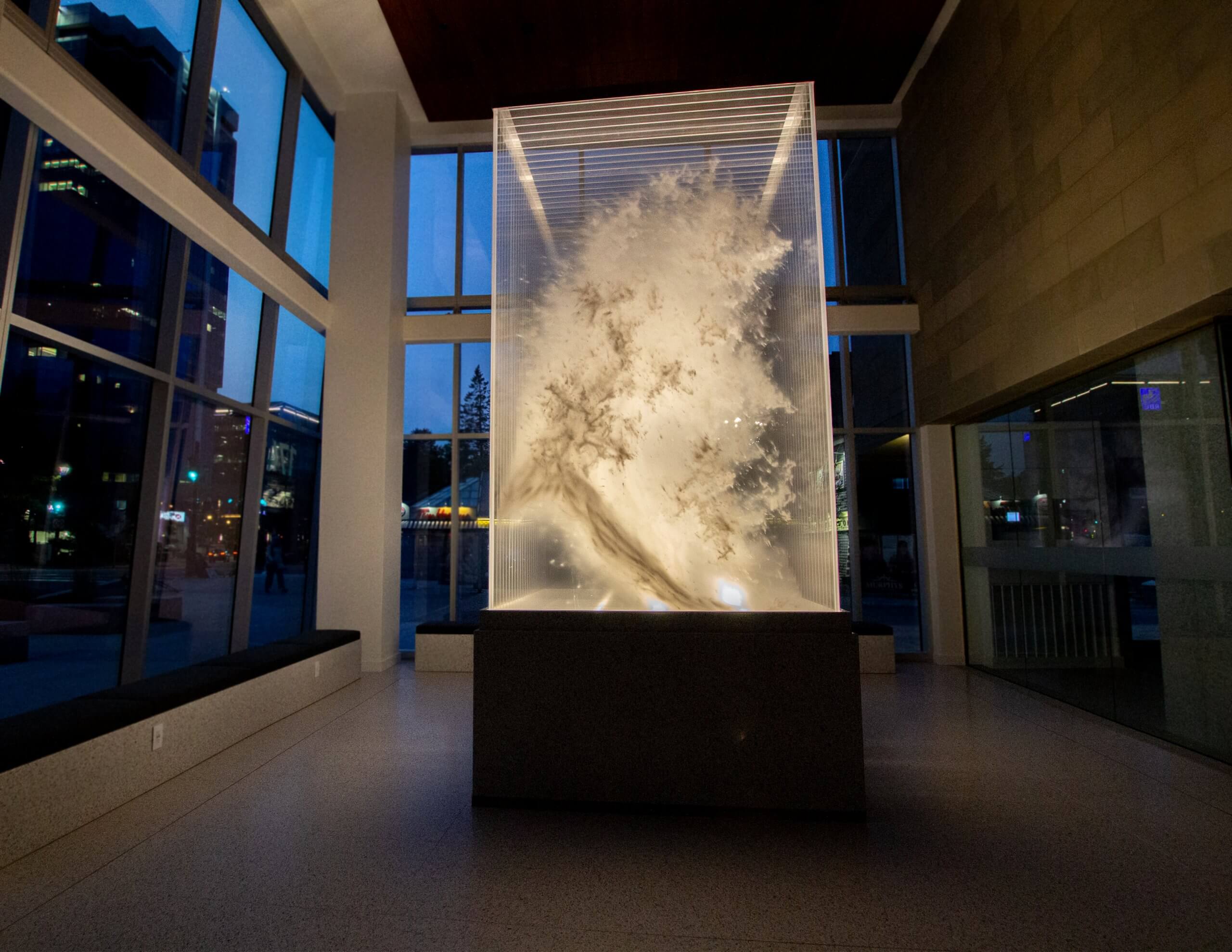 "Zenith"
David Spriggs
An internationally acclaimed Manchester artist who has called Canada home since 1992, David Spriggs' standing sculpture in the office lobby invites the viewer in as a beacon within the Queen's Marque structure. A wave-like form is painted on multiple transparent panes, referencing the strength and dynamism of both the ocean and the people of Nova Scotia.