ART INSTALLATIONS
Explore arresting tributes to the people and landscapes surrounding Queen's Marque in an ever-growing body of commissioned installations throughout the exterior of the space.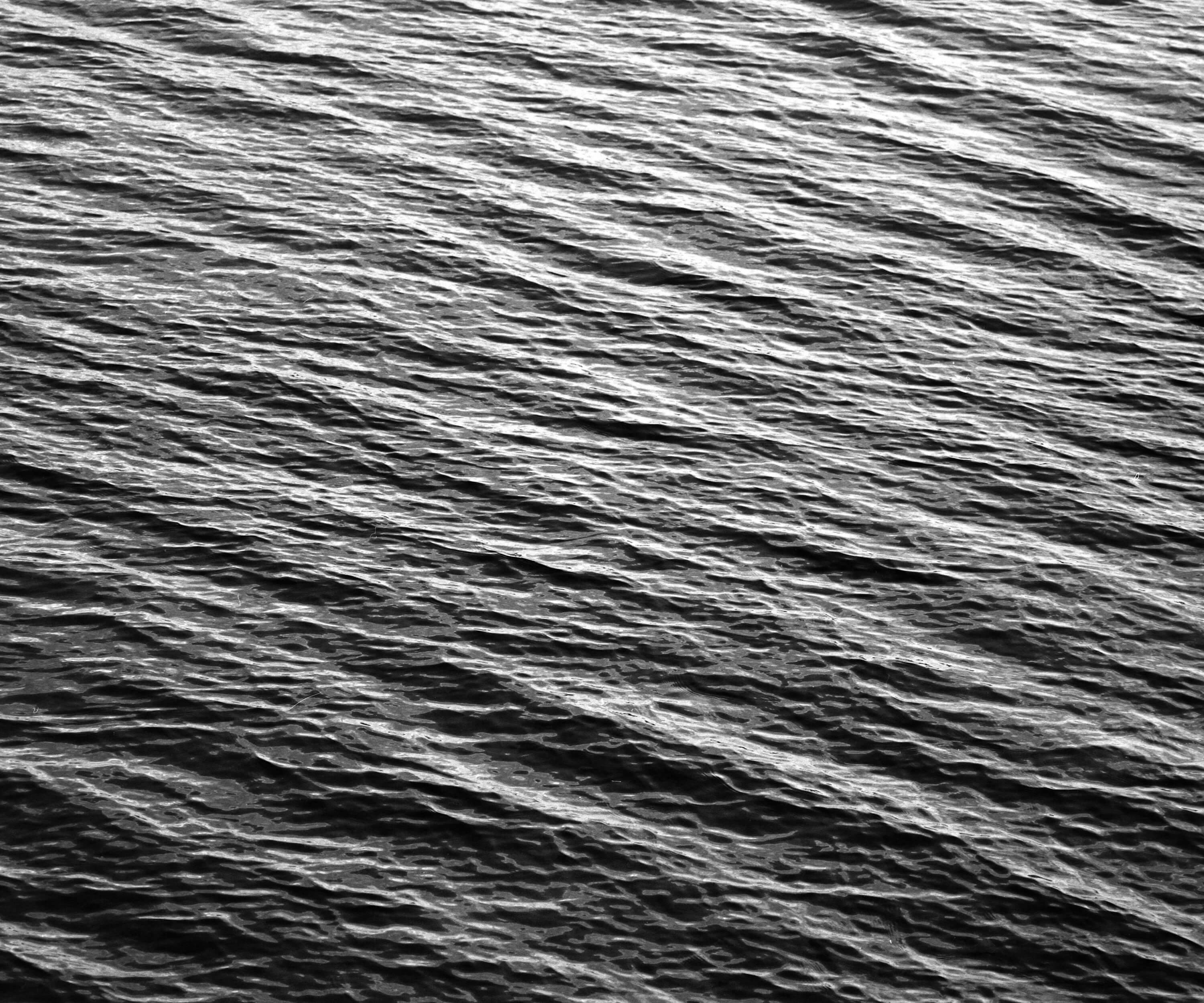 WATER
THADDEUS HOLOWNIA
Iconic New Brunswick artist, teacher and Royal Society of Canada fellow Thaddeus Holownia has embedded his dramatic photograph of the ocean within perforated metal panels in this installation, featured on the office component facade facing Lower Water Street.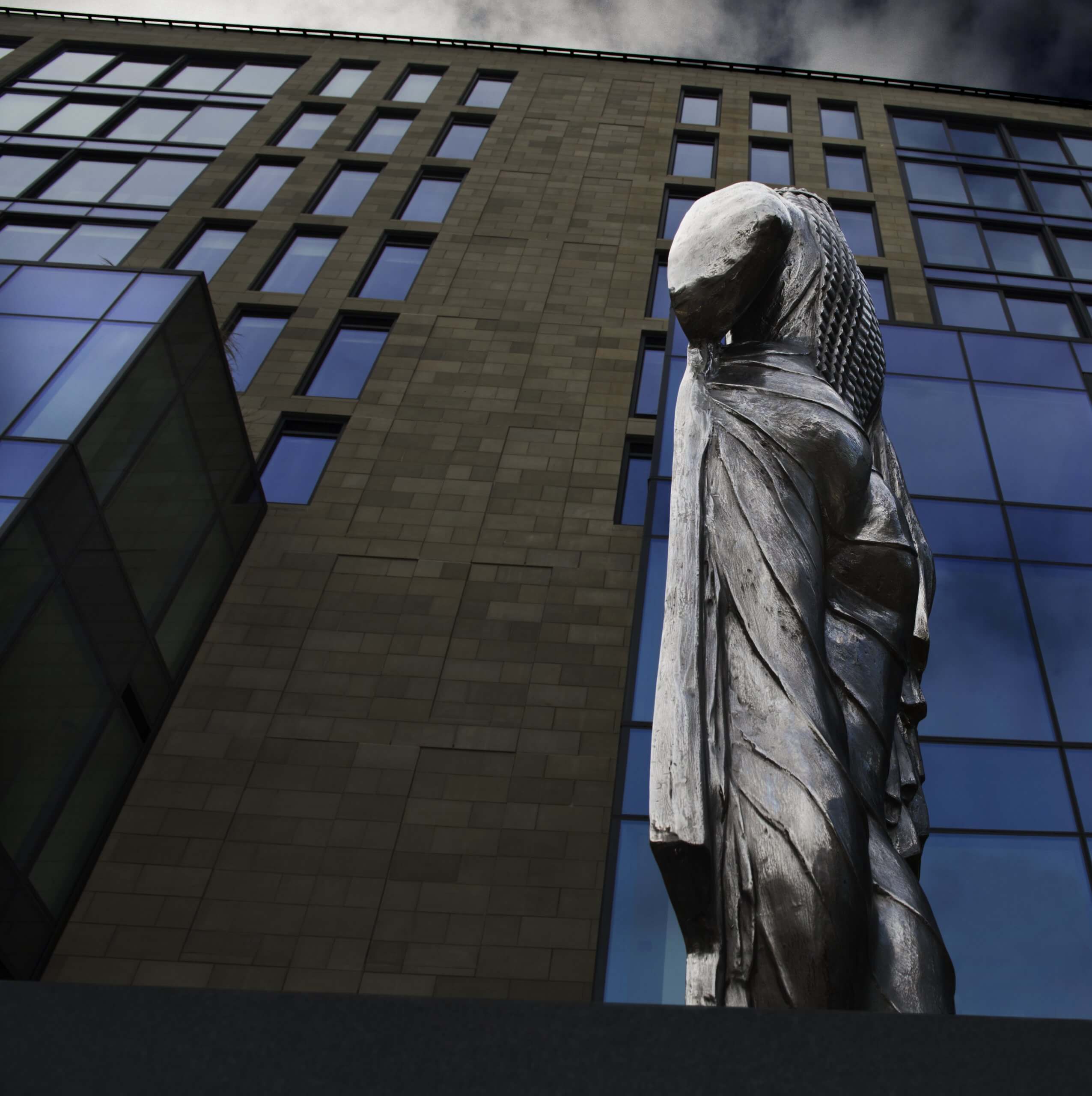 "The Sirens' Calling"
John Greer
Greer, a decorated artist, long-time NSCAD professor and Governor General's Award recipient, has created a series of sculptures in the center courtyard featuring four Greek figures made from cast and polished stainless steel. Each figure rests on a black granite monolith and faces a cardinal point, their gazes calling up the dual role of the harbour as both a place of departure and a safe haven.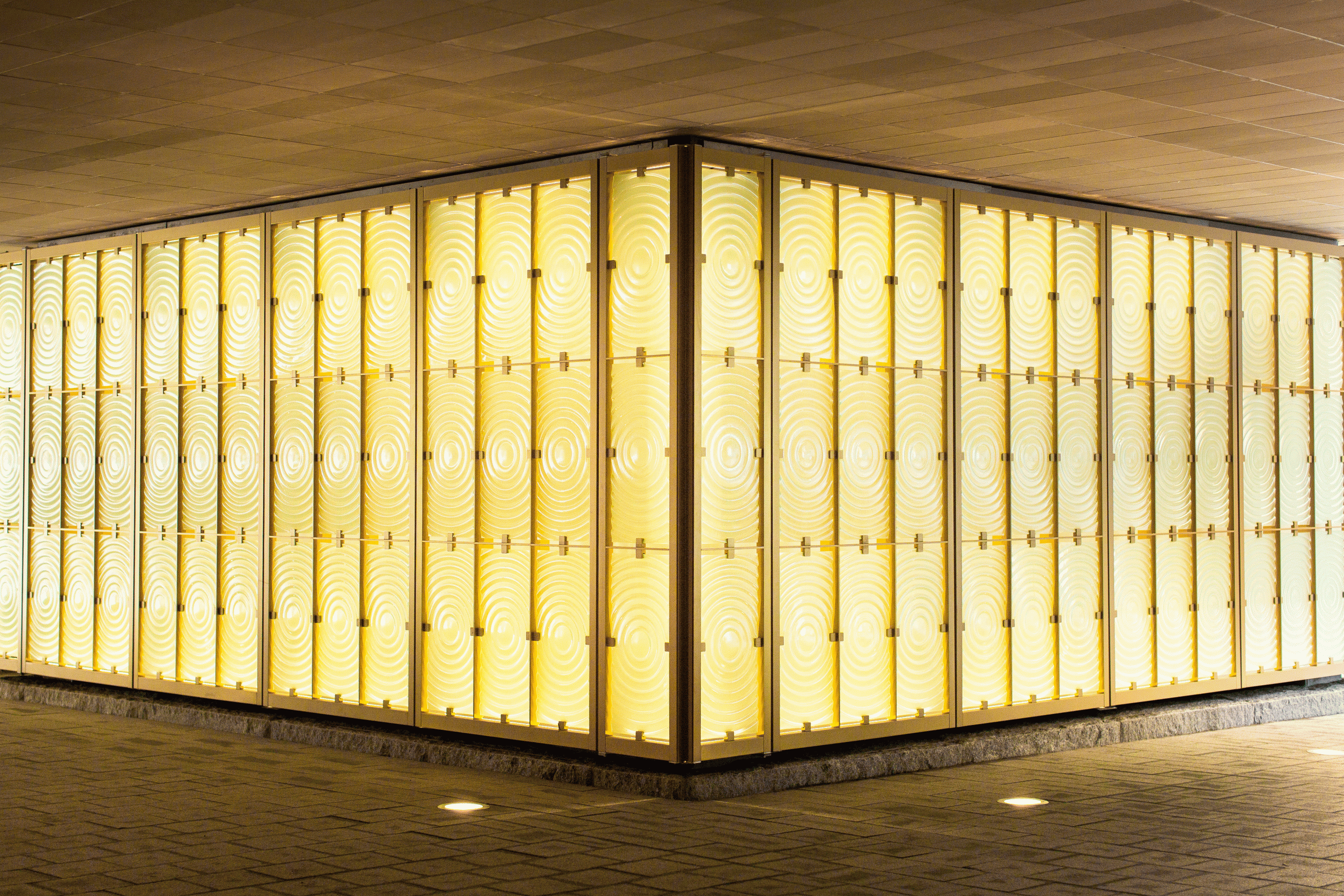 THE LIGHT CHOCKS
Designed by MacKay-Lyons Sweetapple Architects and Heavy Industries
Illuminating Lower Water Street, The "Light Chocks" features a pair of glowing columns, framed by Muntz metal, that incorporate abstract Fresnel lenses, similar to the lenses once used throughout Nova Scotia including the iconic Sambro Island Lighthouse. This architectural art installation is Born of this Place - inspired by Nova Scotian values, traditions and craftsmanship, creating a signature entrance to the porte cochère of Muir and The Residences at Queen's Marque.